We are delighted to announce that our next ECTA ANNUAL MEETING will be held on Thursday 16th November (10:30-17:00) in Dusseldorf, Germany.
ECTA Annual Meeting 2023 Program
Download the Agenda here. 
Registration Fee
€390 (ECTA Member) – €470 (non-Member)*
Please note that VAT might be added for companies located in Belgium and/or B2C Costumer.
*The price includes attendance at presentations, materials, lunch and Event Dinner at the HYATT Regency Hotel.
Speaker
Annika Kroon (DG Move)
William Garcia (Cefic)
Joost Naessens (Cefic)
Marnix Mondria (LyondellBasell)
Luca Senis (Dow)
Kirsti Gjertsen (Port of Antwerp-Bruges)
Patrick Meersmans (Sabic)
Frank Kuijpers (Sabic)
Stefan Siegemund (VTG)
Jan Fransoo (University of Tilburg)
ECTA Team
Location
HYATT Regency Hotel Dusseldorf
Speditionstraße 19
40221 Dusseldorf
Germany
HYATT Website
ECTA Discount Code for the Hotel Rooms: G-EC23.
The code need to be entered at "group code" during the booking process.
Please note that this conditions and the block of rooms for this event is only valid for rooms booked before 18.10.2023 and/or as long as rooms are available.
The HYATT offers limited parking spaces of charge. Please understand that no parking slots can be reserved. It is highly recommended not to park in restricted areas to avoid being towed.
We are looking forward to your attendance. Register now!
Terms and conditions can be downloaded here.
Please view all payment methods here.
Event Sponsors: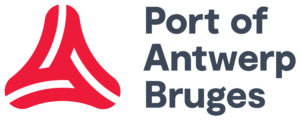 Media partnerships:
Bulk Distributor, Tank Cleaning Magazine, Tankcontainer News, HCB Live